The Role of Logistics in Import and Export Market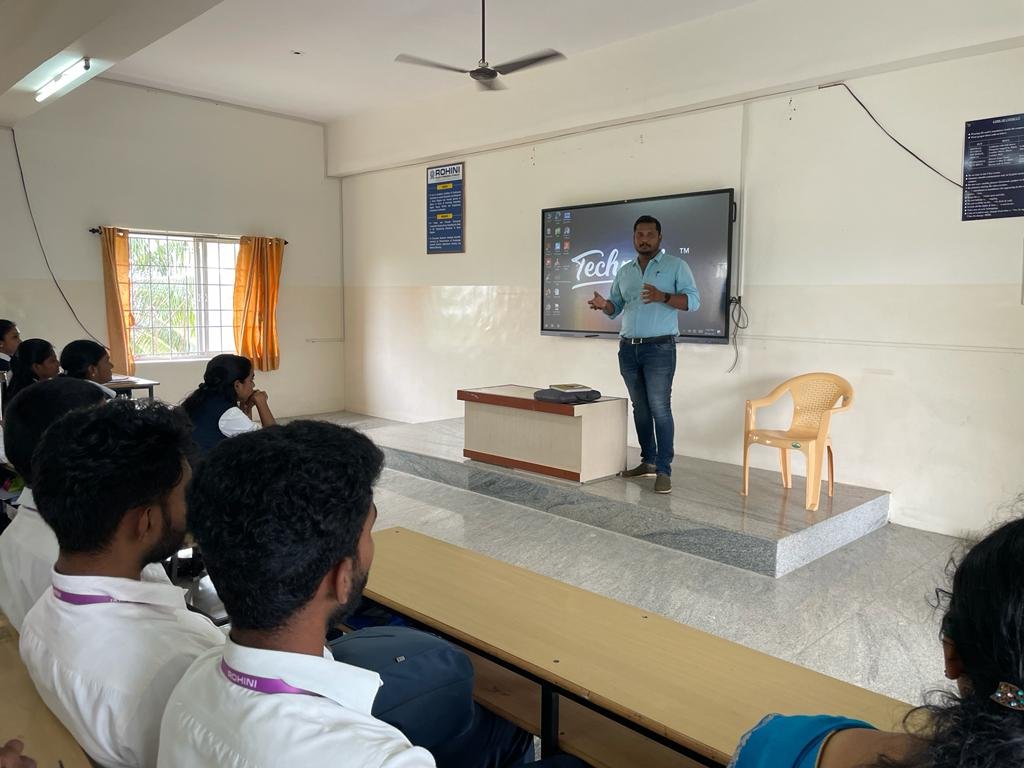 Department of Business Administration organized a guest lecture on "The role of Logistics in Import and Export Market" on 29/11/2022 for the final year students of MBA in the presence of the Principal Dr. R. Rajesh, the Head of the Department Dr.Prem Shankari. G and the guest Mr.Sam Blesswin Loy, Comorin Consultancy, Import and Export Solution, Chennai. The gathering was welcomed by Ms.Kowshika, a student of MBA. He defined the concept of Supply Chain Management and Logistics, The functional activities within a global supply chain, and The role of logistics in import and export trade also guided students to become Entrepreneurs after their course, the challenges to be faced, and how to overcome the challenges. An interactive session was arranged for the Supply chain and Logistics specialized student at the end of the session.
Dr.PremShankari.G honored the guest for sharing his personal experience starting the business and guidelines to start Import and Export Business. Ms.Kowshika extended thanking message to the head of the department, faculty members, and the management for showing keen interest in the development of entrepreneurial skills.
Share This Article:
Share This Article: